SmartPhone Battery Backups
Whether you are out on the trail or hunkered down in your basement during a storm, today's latest smartphones can serve as a news provider, compass, GPS, music/movie player, communications hub, weather channel and more. But, all of these features quickly come grinding to a halt when the battery gauge on your smartphone counts down to 0% . Fortunately, the market is flooded with choices for smartphone battery backup devices.
  
One category would be the smaller battery backups, like the keychain sized Rayovac Phone Boost – Battery, which are designed to give your phone an emergency power refresh on the go. One thing to keep in mind is that theses smaller, lighter backup devices are often not designed to give your phone a full recharge. Rayovac's Phone Boost just adds, at best, about an hour of talk time to your phone. But, if you are stuck on the side of the road with a smoking car and dead phone battery or just forgot your charger at home, that extra power is enough to handle a few emergency calls and get yourself out of trouble. They are small and light enough to disappear into the side pocket of your pack, purse or laptop bag until needed.
  
 
The larger units, like the Targus Backup Battery
 are certainly bigger and heavier, but also have a lot more power on tap. One thing that we have found, with some of these units, is that their advertising can be somewhat optimistic, presenting a "best case scenario" with charging a phone. This optimistic scenario may not accurately reflect your own gear and situations. For example, the advertising for the Targus Backup Battery says that it should be able to refill a smart phone three to five times on a single charge. In testing, we were able to squeeze out about three refills on our own smartphone, but certainly not four or five. That said, this is still the unit that I keep in my pack when I am going out for a few days.
The best way to compare the storage capacity of different battery backup units is with the mAh ratings on their batteries. A 4000 mAh battery will hold twice as much juice as a 2000 mAh unit. As a point of comparison, the batteries in the back of modern smart phones are often in the 1400 to 2100 mAh range. There are other features of a battery backup to consider, such as the speed of charging and the units build quality, but comparing mAh values gives you a good starting point.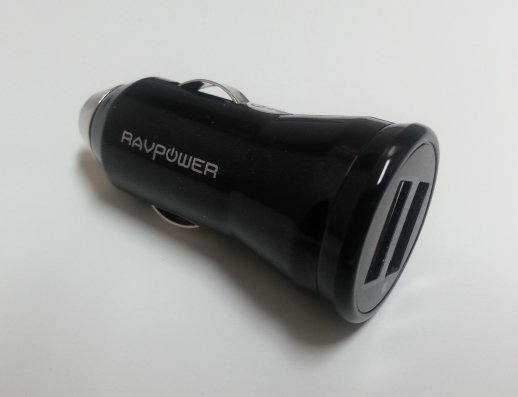 The larger battery backup units can reach 20,000 mAh or more of power storage. But, if that doesn't seem like enough juice to have on tap, then you might want to consider something along the lines of a RAVPower Dual USB Car Charger
. There are many different versions of this device out there, usually ranging from about five to ten dollars. They turn you car's cigarette lighter into a USB charging port, giving you another recharging option when your vehicle is handy. This is more convenient and cheaper than having to buy and keep track of car chargers for multiple cell phones and other mobile devices. The better USB car adapters can charge pretty much any device that ships with a USB charging cable in the box, so it is a good idea to keep a spare cable in the glove compartment.