Creating a Secure Remote Backup of Important Files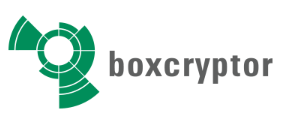 To easily create a secure, online backup of important files that can be accessed remotely in an emergency situation. This is the second half of our two step backup plan for emergencies and disasters, along with Making a Portable File Vault.
First, set up a free Dropbox account if you do not already have one. This will provide space to save offsite copies of working documents that are used on a regular basis. You can backup any file, whenever you want, by just saving a copy to the Dropbox folder on your computer. This also gives you an easy way to share these files, if you choose, with family or friends. For saving financial documents, tax returns or other such files to a Dropbox account, there is a free program called BoxCryptor that you should download and install which will encrypt these files before they get anywhere near the Internet.
Even with a good local backup, an offsite backup is an excellent idea for protecting important files. Just last week I heard someone tell the story of how someone broke into their apartment. The thief stole the laptop right off of their desk. They did have a backup of all important data saved to an external hard drive. Unfortunately, it was sitting on the desk, right next to the laptop and got stolen as well. Sadly, there was no remote backup, so lots of time is going to go into recreating documents and some files are just gone forever.
One of the simplest ways to start an online backup is with a free Dropbox account. This will set up a new folder on your desktop. Anything that is saved to that folder is securely backed up to the Dropbox servers. This program can also share files between multiple desktops, laptops and even most smartphones. All saved files are also available on the Dropbox website. This service is also a really easy way to share files, without having to email them. I usually keep the "working" copies of files that are in use on a Dropbox account. That way, even if my computer dies or is stolen, I still have the current version of all those files. If someone plans on saving financial documents, tax returns or other such files to a Dropbox account, then there is a free program called BoxCryptor that will let them encrypt these files before they get anywhere near the Internet. Dropbox and all the related apps are free, with their being a monthly fee if you want additional storage beyond the couple of Gigs that you get for free. The really nice thing about this type of setup is that you can choose to grow any part of it to meet your own needs. You can buy more storage space from DropBox later on down the road, if you need to or stick with the free service if it continues to fit your needs. With our two layered backup system, if anything bad does ever happen, you will be in a strong position to get back up and running quickly with your important files.
What if you want to start setting up the online portion of the two-layered backup system, like we've described? We'll assume that you've already set up a free Dropbox account and then downloaded and installed the BoxCryptor to your computer.
After adding your personal details to sign up for a Boxcryptor account and clicking the green "Next" button, you are presented with a rather dire warning. As we covered in the Making a Portable File Vault lesson, we need something that we can easily remember under stress, but that would be next to impossible for anyone else to guess. So, we are going to pick a new "passphrase" of three random words that we can remember and string them together as our password. Using someones first, middle and last name does not count as random. However, I could string together something like the color of my first car, the brand of lighter in my pocket and the name of the pizza joint on my refrigerator's largest magnet to get GreenZippoPappasPies, which is relatively easy for me to remember but very hard for a computer to guess.
The next window gives us the opportunity to subscribe to the service and gain additional features, however, for our purposes, the free plan works just fine. So, we'll pick the free option, click the green "Next" button on this screen and then "OK" on the following one to complete the installation. Then we can login to the software using our newly created username and password.
Boxcryptor will give you a guided tour of the main features, which just requires a little reading and clicking until we can move on with the Finish Tour button.
Now, with everything setup and installed, making an encrypted backup of important files is just a matter of dragging and dropping them onto the open Boxcryptor window. The software will double check with you each time, so you can choose to save an encrypted or encrypted copy. This encrypted offsite backup gives us a way to save and recover our most important files, so that even if everything in our home was destroyed, we could still quickly recover key documents that would be important to helping us rebuild our lives.